Green Point is a small cosmopolitan suburb on the lower slopes of Signal Hill, also known as Lions Rump. This vibrant suburb is neighboured by Sea Point the south and the Cape Town city centre to the west. Green Point is also very close to the ever popular V&A Waterfront. For the Sea, Sun and sand, the beaches of Camps Bay and Clifton are a short 10-12 Minute drive.
Not only this eclectic suburb well placed, it also enjoys a wide selection of up-market restaurants, night clubs, cocktail lounges, shops and cafes, many on the Green Point Strip, which runs along Somerset Road.
The area is also home to the Green Point Urban Park, the Metropolitan Golf Club, and of course the famous Green Point Stadium, which hosted numerous matches for the FIFA World Cup 2010.
The central location, as well as the many activities and vibrant nightlife and restaurants make Green Point a very attractive destination for holiday and business travellers alike.
Recommended Restaurants and bars :
Beluga – a favourite among the models and celebrity crowd
Tel: +27 (0)21 418 2948 / www.beluga.co.za
Wang Thai – renowned for its authentic Thai menu
Tel: +27 (0)21 421 8702 / www.wangthai.co.za
Giovanni's – Great Bistro with and great place to hang out and people watch
Tel: +27 (0)21 434 6893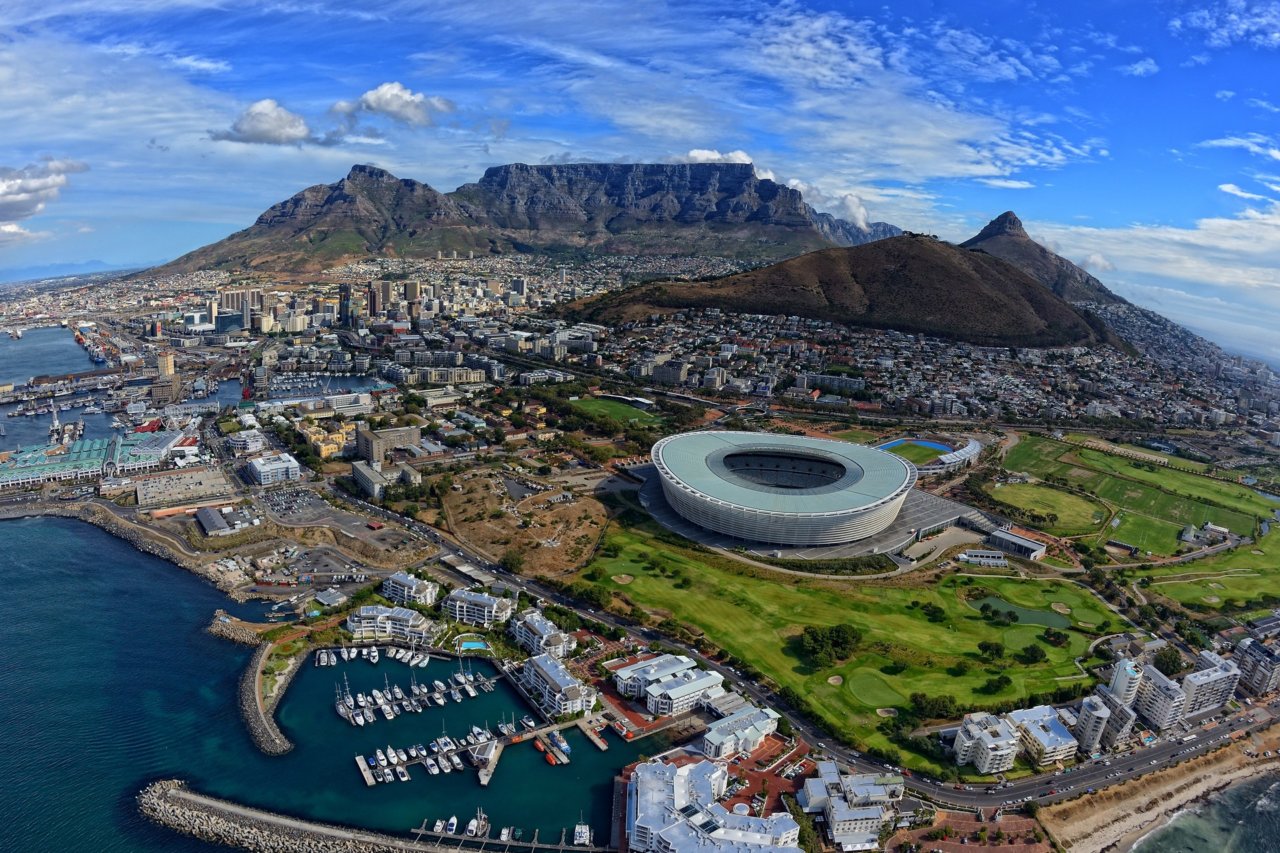 Our Recommended Green Point Villas
---